[Motivation]
"아 그 주식 3년전에 살 껄!!!"
"왜?"
"3년전보다  10배 뛰었거든..오를 줄 알았었는데..!"

[Comment]
몇일전에 
20⁄20 vision
 이 무엇인지 DET에서 다뤘는데,
Hindsight 이 "
understanding of a situation or event only after it has happened or developed
" 즉 뒤늦음 깨달음이라는 것을 알면 이 표현이 무슨 뜻인지 금방 알 수 있다.
[Phrase]
Hindsight is
20
⁄
20
[Definition] In hindsight things are obvious that were not obvious from the outset; one is able to evaluate past choices more clearly than at the time of the choice.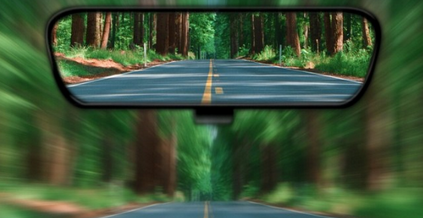 hindsight is
20
⁄
20
….
[From Movies]
Hindsight is twenty-twenty.

 You got to understand, foreign policy is a game of shifting alliances. (Hawaii)
Yeah, well, hindsight is always 20⁄20.  (Revenge)
In retrospect, yes, we should've canceled the horse-drawn carriage, but hindsight is 20⁄20. (Frasier)

Now hindsight is 20-20

 because this I mean, this was self-defense. (Law & Order:)
Experiencing a little 20⁄20 hindsight? I thought so. (Crank)
[From News]
THE HORROR!!! Yeah, its called America. Listen King Ding Dong, hindsight is 20⁄20. (Economist)
In Big Blackout, Hindsight Is Not 20⁄20 (NYT)
Of course, hindsight is 20⁄20. If everyone else was operating under optimistic historical assumptions and making lots of money, good luck … (Economist)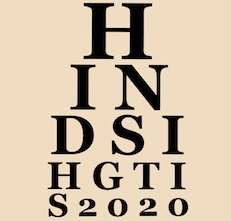 [From Twitter]
To be clear, it is not fair to ever say "Windows 10 is what Microsoft should have shipped as Windows 8." Hindsight is 20⁄20
Hindsight is 20⁄20 in detecting ebola, and in many diagnostic dilemmas.
But alas…so is life. it's just one of those things. Not everyone can see what's right in front of them. Hindsight is always 20⁄20
[Comment 2]
hindsight is 20/20에 관한 현상을 심리학에서는 이것을 학술화하여  "
Hindsight bias
" 또는 "knew-it-all-along effect" 라고도 한다.